Acceleration
如果說時空間的關係是一條無盡的跑帶,時間的流動是施力,我們因重力而立足於上,
而看似前進的奔向未來都是一場誤會。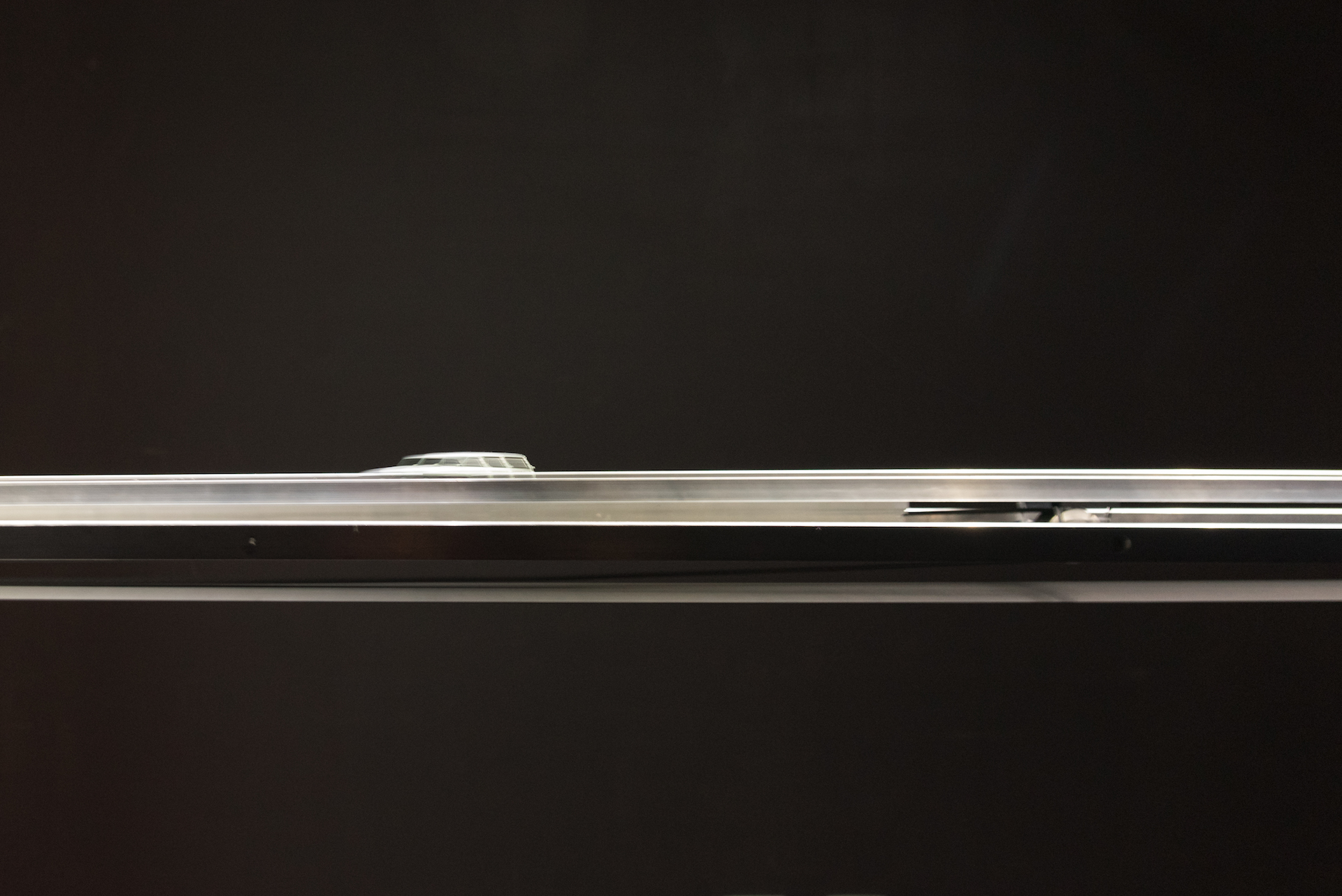 這是一個關於時間與空間、一個我們存在於這世界上的方式。一種世界與生命的執行模式,以跑帶作為一部無限歷史的比擬,濃縮情感與事件的生命恆定狀態成爲不變的法則與定律。

如果說時空間的關係是一條無盡的跑帶,時間的流動是施力,我們因重力而立足於上,而看似前進的奔向未來都是一場誤會,沒有大於時間的力,宏觀的來說,我們是前進活到過去之中的未來,每一分每一秒都是。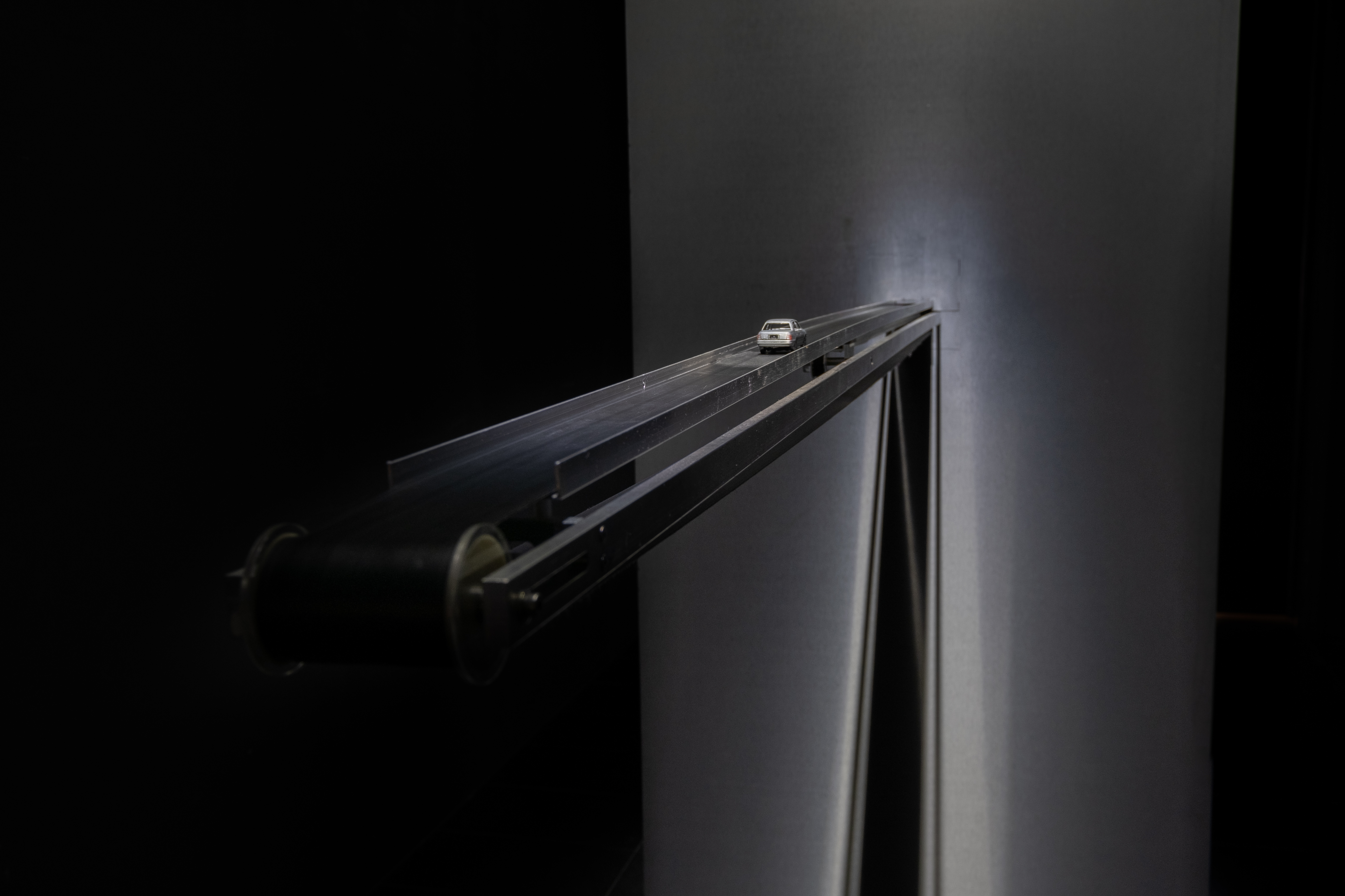 An endless history and its laws -Acceleration
2016

If the relation of time and space is endlessly running, we live on this planet simply because of gravity. Time is the force of flow, and although we attempt to stop our progress towards old age and nonexistence, the passing of time is inevitable and cannot be stopped.

Tsai Yi-Ting uses the abrasive belt as an analogy of the infinite history to express how the world and life within it is executed, how this concentrates emotions and incidents into a constant state, and thus transforms into an unchanged law and principle.

She tells stories from her cultural background with a poetic approach, viewing the absolute precision of mechanical movements as an abstract language. This abstract language may convey a living philosophy, even transcending the visual image of the work. She uses mechanical elements both as a creative medium and as a deeper exploration of the meaning of life. Artistic creation makes it possible for machines to be infused with living energy through the rhythm created from the combination of precise components and repetitive mechanical motions.